Hometown Ice Cream and Treats
Come in for your favorite ice cream flavor or your favorite milkshake. We're part of the Hilton Village Community in Newport News, Virginia. Stop by for some delicious ice cream today.
"You can't buy happiness, but you can buy ice cream, and that is pretty much the same thing."
Yummy starts here
Fabulous Featured Flavors
Every week we change up a few of our ice cream flavors to delight our amazing customers.
Try a new one (or maybe two) today!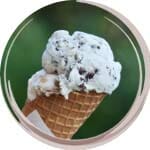 Red Velvet Revival
A rich velvety ice cream with red velvet cake pieces and a ribbon of sweet chocolate fudge.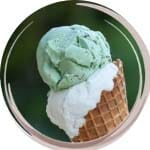 Deep Dish Apple Pie
Apple ice cream with a cinnamon crunch and applesauce swirl.
PB Caramel Cookie Dough
Creamy peanut butter ice cream with swirls of salty caramel and loads of peanut butter dough.
Find Us:
The Hilton Creamery
10349 Warwick Blvd
Newport News, VA 23601
Give us a ring: (757) 990-3023
The Hilton Creamery Gift Cards Available
A Yummy Gift to Share with your Favorite People
Our Story
Once upon a time, four friends started making popsicles together. They found that lots of other people enjoyed their popsicles and *shocking* wanted to buy and eat their popsicles. The four friends started spending weekends sharing their sugary delights at farmers markets across the land.
But the heart's desire of the four friends was to have a cozy historic shop to share their delicious creations. And to go one step more with creamy ice cream treats for all.
After much hard work, painting, remodeling, and tastings, the ribbon was cut and The Hilton Creamery was born.